We are pleased to announce an important new book of photographs by James Klosty — John Cage Was, a collection of intimate portraits and remembrances of one of the most influential artists of the twentieth century. Books will be available at the October 18th release party, and on October 31st in all other locations.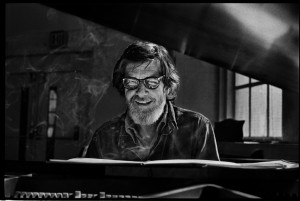 Wesleyan is honored to continue our close relationship with the memory of Cage and his works. In his recent review of John Cage Was (Paste magazine) Bill Taft notes:
"John Cage Was adds an important work to the Cage canon published by Wesleyan University Press. The small press published Cage's first book, Silence, in 1961. The success of that book enabled Cage to author five more tomes (all published by WUP) filled with lectures, essays and scores. Thanks to WUP's fine stewardship of the Cage archive, today's readers have easy access to a wealth of his written work. Klosty gives us a pictorial representation of a man whose life became as significant as his art."
Wesleyan's collection of Cage's books include Musicage, Anarchy, Year from Monday, Empty Words, Cage:M, and Cage:X. Our recent 50th Anniversary Edition of Silence exposed a new generation of readers to his genius. In his foreword to the 50th Anniversary Edition, Kyle Gann explains why Silence was not only groundbreaking for its time, but also how it remains an innovative text in the 21st century.
"Personally, I have tried, at Cage's urging, to enjoy a baby crying at a concert, not letting it ruin a piece of modern music; so far I've failed. But that's why I keep coming back to Cage, because I keep thinking that if I could evolve or relax a little more, I could enjoy babies crying and fire alarms ringing, and feel as comfortable with the universe as he always seemed to be. He thought his way out of the twentieth century's artistic neuroses and discovered a more vibrant, less uptight world that we didn't realize was there. Silence is the traveler's guide to that world. Every visit it to it lifts the feet a little more off the ground."
We are overjoyed to add John Cage Was to our collection of John Cage titles. This volume is a true celebration of a remarkable figure who redefined music forever.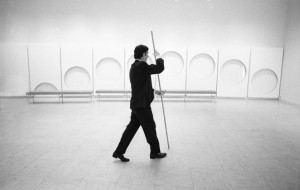 For more information on John Cage Was by James Klosty, click here.