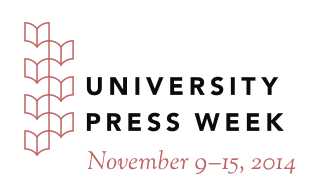 It is University Press Week…a time to celebrate all the wonderful work published by scholarly presses! In the spirit of partnership that pervades the university press community, thirty-two presses will unite for the AAUP's third annual blog tour. This tour will highlight the value of collaboration among the scholarly community. Individual presses will blog on a different theme each day. Today's theme is "Your University Press in Pictures." The following presses are participating. Click on the available links to enjoy a variety of content exploring the history of publishing, including historic images as well as a look at how the handling of images has changed with the introduction of new technologies. 
Johns Hopkins University Press 
Tomorrow's theme will be University Presses in Popular Culture.