When asked about his favorite poem, Michael Rothenburg replied with "Hymnus Ad Patrem Sinensis" by Philip Whalen from The Collected Poems of Philip Whalen.
Hymnus Ad Patrem Sinensis

I praise those ancient Chinamen
Who left me a few words,
Usually a pointless joke or a silly question
A line of poetry drunkenly scrawled on the margin of a quick
splashed picture—bug, leaf,
caricature of Teacher
on paper held together now by little more than ink
& their own strength brushed momentarily over it

Their world & several others since
Gone to hell in a handbasket, they knew it—
Cheered as it whizzed by—
& conked out among the busted spring rain cherryblossom winejars
Happy to have saved us all.
"Hymnus Ad Patrem Sinensis" is often cited as one of Whalen's greatest poems. It is certainly the most anthologized. It reminds us of impermanence and lineage, the debt we owe to the poets who preceded us and inspired us with their work, poets who showed us generosity in their teachings. It also suggests that we should not take ourselves too seriously.
–Michael Rothenberg
---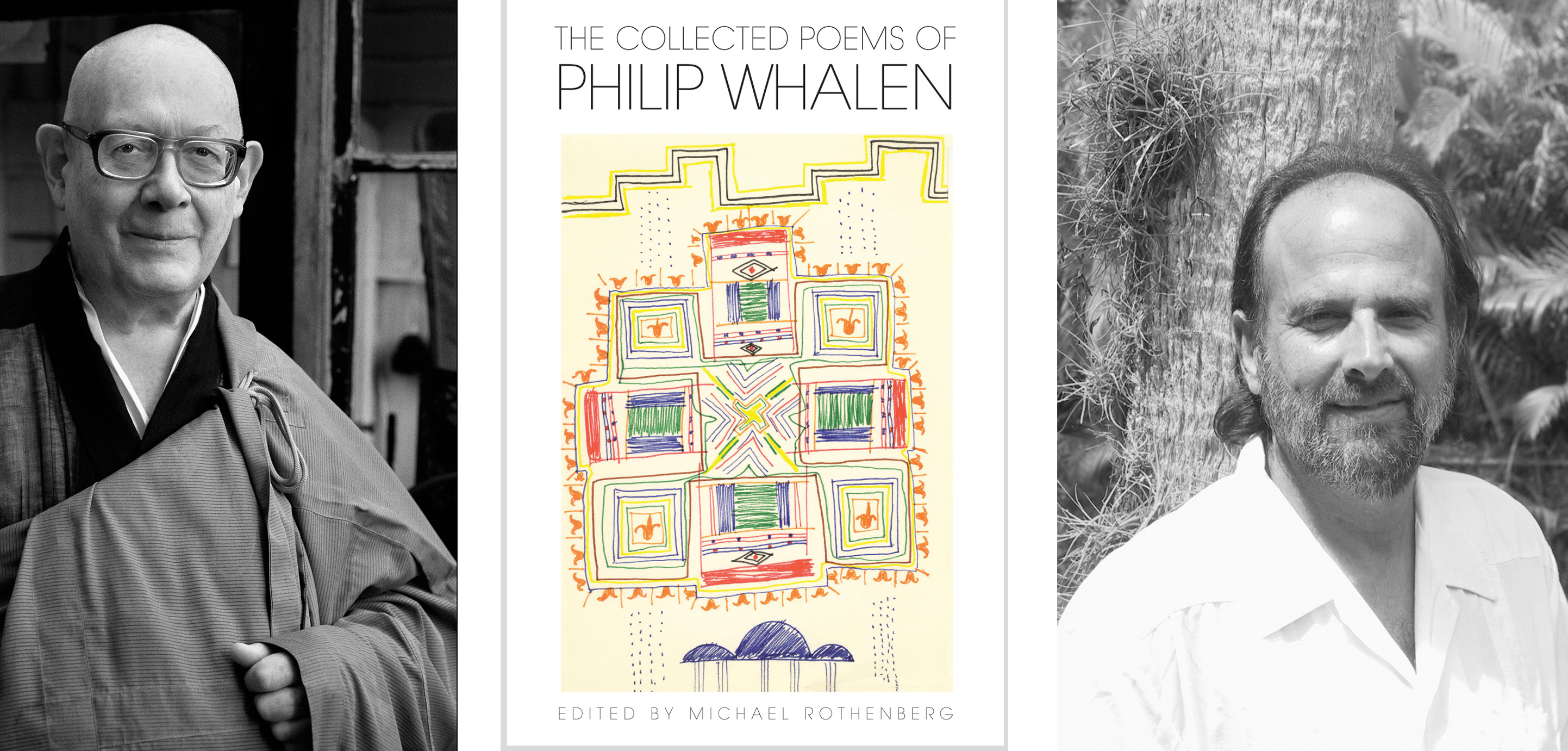 Philip Whalen (1923–2002) was an influential Beat poet and the author of dozens of books of novels and poetry, including On Bear's Head, The Diamond Noodle, and Overtime. Michael Rothenberg is one of the literary executors of Whalen's estate, and the editor of www.bigbridge.org. Also the editor of major volumes of selected poetry by Joanne Kyger, David Meltzer, and Edward Dorn, he lives north of San Francisco.
Be sure to check out our new poetry!

Common Sense (Ted Greenwald)
Age of Reasons: Uncollected Poems 1969–1982 (Ted Greenwald)
Azure: Poems and Selections from the "Livre" (Stéphane Mallarmé)
Fauxhawk (Ben Doller)
Scarecrow (Robert Fernandez)
The Book of Landings (Mark McMorris)
A Sulfur Anthology (edited by Clayton Eshleman)