Congratulations to Brenda Hillman!
Brenda Hillman was chosen by the American Academy of Arts and Letters to receive the Morton Dauwen Zabel Award for lifetime achievement. This biennial award, which rotates between poetry, criticism, and fiction, recognizes writers of "progressive, original, and experimental tendencies." Read the full release about 2020 Literature Award Winners here.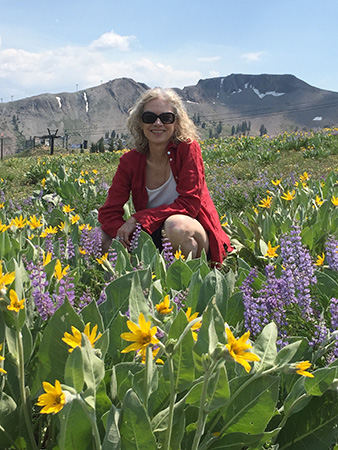 Brenda Hillman is the author of numerous titles published by Wesleyan, including: Extra Hidden Life, among the Days (2018), Seasonal Works With Letters on Fire (2013, winner of the 2014 Griffin Prize for Poetry), Practical Water (2009, winner of the Los Angeles Times Book Award for Poetry), Pieces of Air in the Epic (2005, winner of the William Carlos Williams Award), Cascadia (2001), Loose Sugar (1997), Bright Existence (1993), Death Tractates (1992), Fortress (1989), and White Dress (1985).