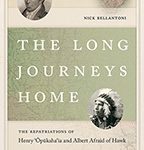 The moving stories of two Indigenous men and their repatriations
In The Long Journeys Home, Nick Bellantoni tells the tale of two men who, in death, found their way back home.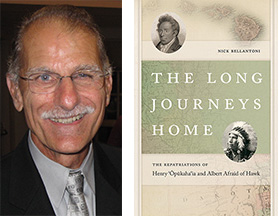 Henry ʻŌpūkahaʻia (ca.1792–1818) and Itankusun Wanbli (ca.1879–1900) lived almost a century apart and came from different indigenous nations—Hawaiian and Lakota. Yet the tragic circumstances that led them to leave their homelands and to come to Connecticut, where they both died and were buried, have striking similarities.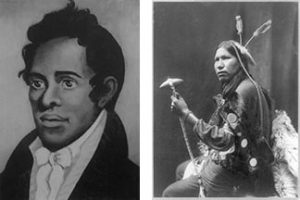 In 1992 and 2008, descendant women had dreams which told them that their ancestors wished to "come home." Both families started the repatriation process. Then Connecticut State Archaeologist, Nick Bellantoni oversaw the archaeological disinterment and forensic identifications in returning these men to their families and communities. The Long Journeys Home chronicles these intergenerational stories, both examples of the wide-reaching and long-lasting impacts of colonialism.
Nicholas F. Bellantoni is an associate adjunct professor in the anthropology department at the University of Connecticut and Emeritus Connecticut State Archaeologist at the Connecticut State Museum of Natural History.
September
260 pp., 15 illus., 3 maps, 6 x 9"
Cloth, $28.95
978-0-8195-7684-2
ebook, $24.99 Y,
978-0-8195-7685-9 History / Biography
The Driftless Connecticut Series is funded by the Beatrice Fox Auerbach Foundation Fund
at the Hartford Foundation for Public Giving.