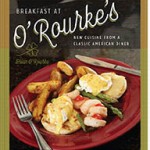 It's September: a month for back-to-school, changing of the seasons, and breakfast! Nationally recognized as Better Breakfast Month, September is the perfect time to get your breakfast morning routine into shape. In addition to this, September 26th is National Pancake Day. Thankfully, Wesleyan University Press has a little inspiration to get you started.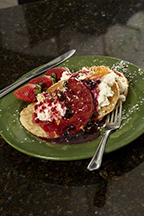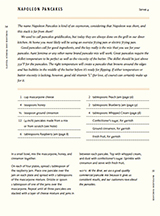 Napoleon Pancakes and recipe found on pages 53-55 of Breakfast at O'Rourke's.
Breakfast at O'Rourke's: New Cuisine from a Classic American Diner by Brian O'Rourke is the perfect morning pick-me-up recipe book inspired by Irish-American and down-home diner specials found at O'Rourke's Diner in Middletown, CT. Recipes include omelets, pancakes, French toasts, eggs, quiches and more!
The book trailer can be found below:
For those who are more of maple lovers, Maple Sugaring: Keeping It Real in New England by David K. Leff can help satisfy your sweet tooth with a multitude of maple-inspired recipes.