Congratulations to Dr. Arthur B. Evans on receiving the Prix Cyrano, or Cyrano Prize! Named after the early French science fiction writer Cyrano de Bergerac, the prize is given for lifetime achievements in promoting French science fiction. The award was presented at the 41st annual French National Science Fiction Convention, NEMO 2014, in Amiens, France.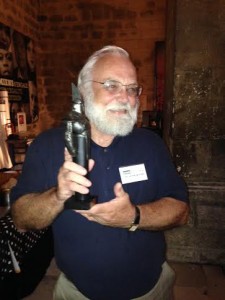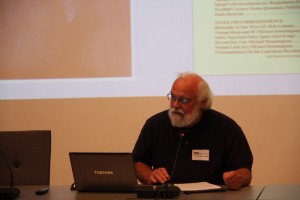 .
Dr. Evans is a renowned Jules Verne scholar and a professor of French at DePauw University. He is the general editor of Wesleyan's Early Classics of Science Fiction series, which features French authors like Albert Robida, Émile Souvestre, R.-H. Rosny aîné, Camille Flammarion, and Jean-Baptiste François Xavier Cousin de Grainville, and managing editor of the journal Science Fiction Studies. He is also coeditor of The Wesleyan Anthology of Science Fiction (2010) and editor of Vintage Visions: Essays on Early Science Fiction (2013).

Kit Reed was one of the Guests of Honor at the 25th annual ReaderCon this July in Burlington, Massachusetts, along with Andrea Hairston and Memorial Guest of Honor Mary Shelley. Reed is the author of several Wesleyan titles, including Weird Women, Wired Women (1998), Seven for the Apocalypse (1999), and The Story Until Now (2013), which was a 2013 Shirley Jackson Award nominee. Guests of honor for the 2015 ReaderCon will include Gary K. Wolfe, author of Evaporating Genres: Essays of Fantastic Literature (2011); and Memorial Guest of Honor Joanna Russ, author of We Who Are About To (1997) and The Two of Them (1978) and subject of Farah Mendlesohn's On Joanna Russ (2009).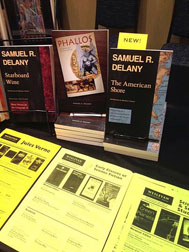 Wesleyan UP's ReaderCon display, photo courtesy of Matthew Cheney