Today's Throwback Thursday selection is "Near and More Near" from Elizabeth Willis's 2006 collection Meteoric Flowers.
.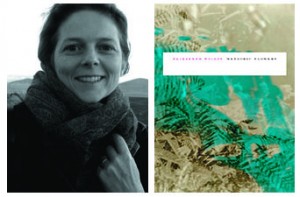 .
Near and More Near

We're so close to the ocean I can taste it, like the volcanic in
Picasso. A hand can fit perfectly over a mouth. I know about the
thighbone, but what's this connected to? A skirt trailing off into
scorpion silver at the edge of L.A. Compare this with the habits
of the wife of Bath, her passing breezes, the stolen pear, tallied for
change, tailed to the last, her little Spanish clock. This star plane
is mechanical, it's having us on. What long teeth you have.

.
ELIZABETH WILLIS is the author of Address, Meteoric Flowers, Turneresque, and The Human Abstract. She is Shapiro-Silverberg Associate Professor of Creative Writing at Wesleyan University. She has a new book, Alive: New and Selected Poems (NYRB Poets), out this spring.