This week's selection for Throwback Thursday is "Circuit" from James Dickey's Collection The Eagle's Mile (1990). The poem was republished in
The Selected Poems (1998). Wesleyan also published Buckdancer's Choice (1965), Poems: 1957–1967 (1967),
and The Whole Motion: Collected Poems, 1945–1992 (1992)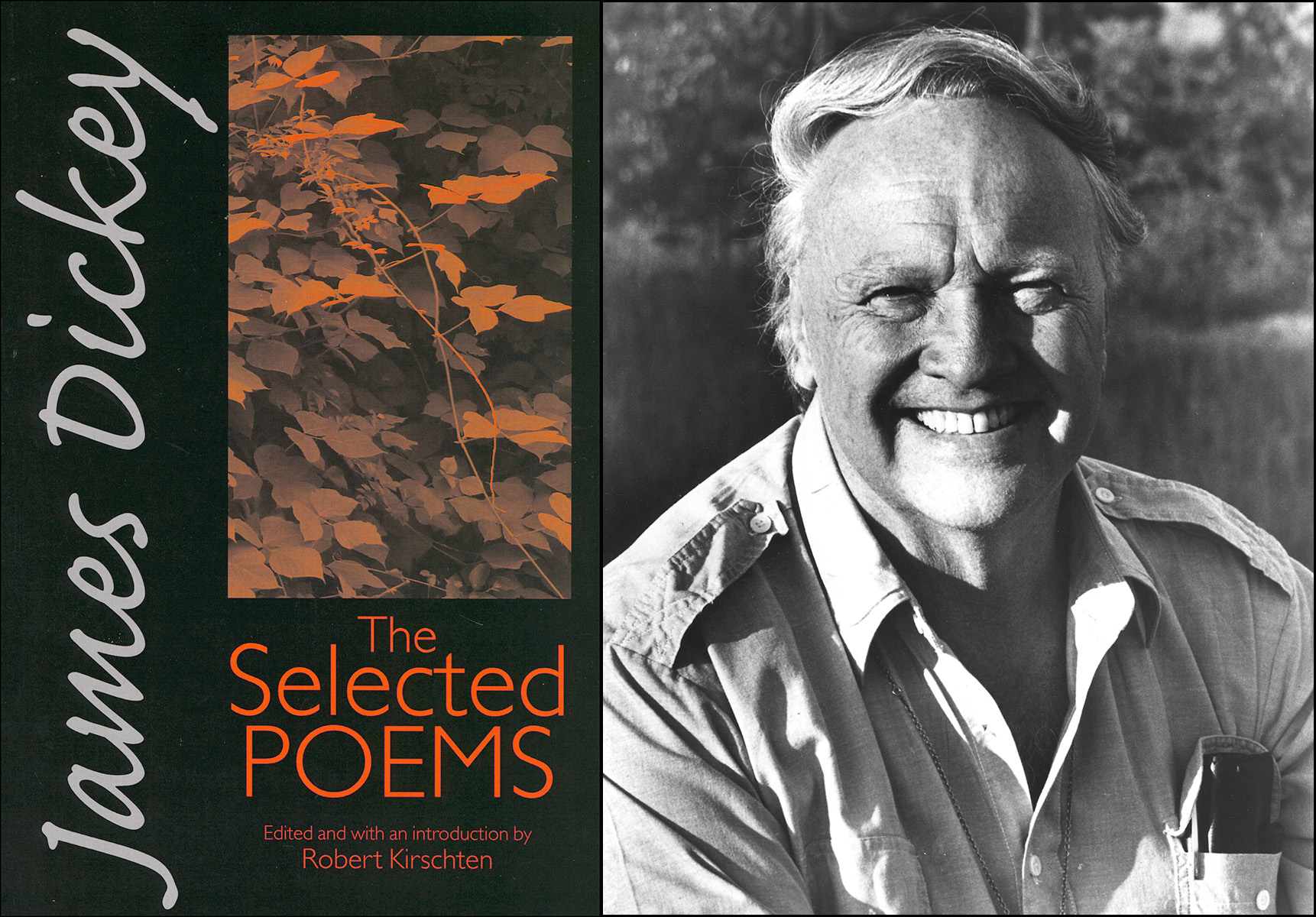 Circuit
Beaches, it is true: they go on       on
And on, but as they ram and pack, foreseeing
Around a curve, always    slow-going headlong
For the circle
                                        swerving from water
But not really, their minds on a perfect connection, no matter
How long it takes. You can't be
On them without making the choice
To meet yourself no matter
How long. Don't be afraid;
It will come     will hit you
Straight out of the wing, on wings or not,
Where you have blanked yourself
Still with your feet. It may be raining
In twilight, a sensitive stripping
Of arrow-feathers, a lost trajectory struck
Stocking-still through them,                                            
                              or where you cannot tell
If the earth is green or red,
Basically, or if the rock with your feet on it
Has floated over the water. As for where you are standing
Now, there are none of those things; there are only
In one shallow spray-pool      this one
Strong horses circling. Stretch and tell me, Lord;
Let the place talk.
                                                                                                            This may just be it.
JAMES DICKEY (1923–1997) was born in Atlanta and died in Columbia, South Carolina. He is most widely known as the author of the novel and screenplay Deliverance. He was also the author of several other novels and fifteen books of poetry. His many honors included the National Book Award and a Melville Cane Award for Buckdancer's Choice (1965). He was invited to read at President Carter's inauguration in 1977, and served as judge of the prestigious Yale Younger Poets series.