When we at Wesleyan University Press asked poet Marianne Boruch to select one of her favorite poems, she replied two poems by the late poet Russell Edson.
---
This being spring, specifically April, and heralded for a while now—for good and ill—under the name of Poetry (capital P), here's part of an email I got in May 2006 from the late (infamous and beloved) Russell Edson. He wrote—
"Everything's gotten kind of green. I suppose, since we didn't create
the universe, we'll just have to go on living our lives as if everything
was meant to happen."
That's not a poem, of course, and in fact Edson did create small riveting universe after universe in his prose poems, verse paragraphs, fables extraordinaire—whatever you want to call them. Here's a favorite of mine….
        THE FALL
                        There was a man who found two leaves and came indoors holding them out
                saying to his parents that he was a tree.
                       To which they said then go into the yard and do not grow in the living-room
               as your roots may ruin the carpet.
                        He said I was fooling I am not a tree and he dropped his leaves.
                        But his parents said look it is fall.
What to say about such a moment?  What to say about a playfulness that is dead serious, poems that turn on us and suddenly there's that huge void looming, in us and around us?
That's poetry for you but but but…   Unlike prose which is "inherently tragic" since it moves "through time," poetry is "joyous … no matter how gloomy its seeming content." So Edson brilliantly argued in his essay "The Prose Poem in America."  With its sense of "continuous life," poetry "celebrates everything it touches" pretty much in spite of itself.  He said that too.
But there's a certain humility required of poets, a crucial lightness of being. Note this wonderful piece of his:
                A PERFORMANCE AT HOG THEATER
                        There was once a hog theater where hogs performed as
                men, had men been hogs.
                        One hog said, I will be a hog in a field which has found a
                mouse which is being eaten by the same hog which is in the
                field and which has found the mouse, which I am performing
                as my contribution to the performer's art.
                        Oh let's just be hogs, cried an old hog.
                        And so the hogs streamed out of the theater crying, only
                hogs, only
                        hogs . . .
In that email from long ago, Edson wrote this before he signed off—
"Good news!  Poetry month has ended. Now we can return to reality.
Someone once said April is the cruelest month…"
–Marianne Boruch
---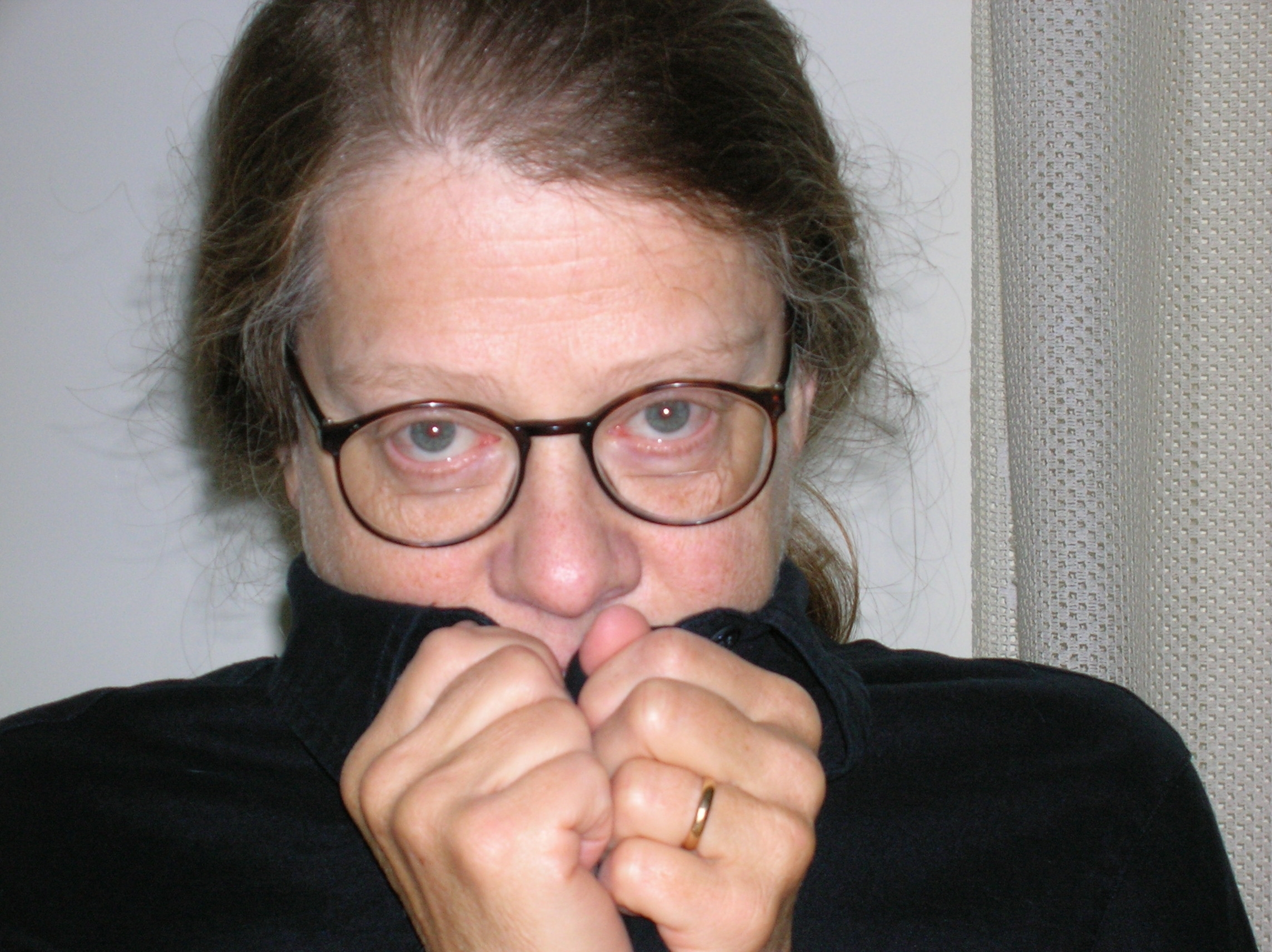 Marianne Boruch is the author of numerous collections of poetry, including, the forthcoming Eventually One Dreams the Real Thing (2016); Cadaver, Speak (2014); The Book of Hours (2011), which won the Kingsley Tufts Poetry Award; Grace, Fallen from (Wesleyan, 2008); and Poems: New & Selected (Wesleyan, 2004). She has also published a memoir, The Glimpse Traveler (2011), as well as two collections of prose on poetry, In the Blue Pharmacy (2005) and Poetry's Old Air (1995).
Be sure to check out our new poetry!

Common Sense (Ted Greenwald)
Age of Reasons: Uncollected Poems 1969–1982 (Ted Greenwald)
Azure: Poems and Selections from the "Livre" (Stéphane Mallarmé)
Fauxhawk (Ben Doller)
Scarecrow (Robert Fernandez)
The Book of Landings (Mark McMorris)
A Sulfur Anthology (edited by Clayton Eshleman)