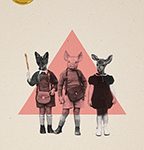 For Immediate Release—August 29, 2018
Wesleyan author sam sax is recipient of a 2018 Ruth Lilly and Dorothy Sargent Rosenberg Poetry Fellowship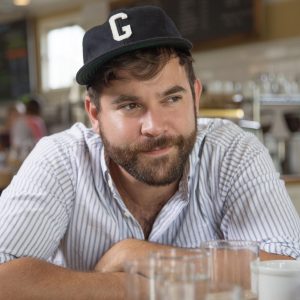 from The Poetry Foundation:
The Poetry Foundation and Poetry magazine announce the winners of the 2018 Ruth Lilly and Dorothy Sargent Rosenberg Poetry Fellowships: Safia Elhillo, Hieu Minh Nguyen, sam sax, Natalie Scenters-Zapico, and Paul Tran. The $25,800 fellowship is among the largest and most prestigious awards available for young poets in the United States.
The fellows will make their first joint appearance at the Dodge Poetry Festival in October, and the December 2018 issue of Poetry will feature a sampling of their work.
"Our 2018 fellows created their own trails and important beautiful markers for those who will follow them into the future," said Poetry editor, Don Share. "Each of these fellows energetically speaks to and contributes to the ever-increasing interest in contemporary poetry, especially among young people."
Established by Ruth Lilly in 1989 for one student recipient nominated by a university writing program, the fellowship program expanded to two spots in 1996, then five in in 2008. After a generous gift from the Dorothy Sargent Rosenberg Memorial Fund in 2013, it became the Ruth Lilly and Dorothy Sargent Rosenberg Poetry Fellowships. Now open to any U.S. poets between the ages of 21 and 31, regardless of whether or not they are affiliated with academic institutions, the fellowship's expanded inclusivity created space for more young poets to flourish and develop their craft.
This year's cohort includes a founding member of Slam NYU, a Warren Wilson College MFA candidate, a National Poetry Series winner, a PEN/Joyce Osterweil Award for Poetry winner, and a "Discovery"/Boston Review Poetry Prize winner.
# # #
sam sax is the author of bury it, winner of the 2017 James Laughlin Award given by the Academy of American Poets. bury it will be published by Wesleyan University Press in September 2018.
Contact:
Stephanie Prieto (Elliott), Publicist & Web Manager
Wesleyan University Pres
215 Long Lane, Middletown, CT 06459
WEB: ​www.wesleyan.edu/wespress
EMAIL: selliott@wesleyan.edu
PHONE: 860-685-7723