The flowers are blossoming, grass growing greener by the day, and sunrise is before 5:30am; it's summer in Connecticut and at Wesleyan University Press, we're celebrating with some of our favorite outdoors books and field guides.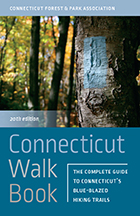 Why not kick of your summer with an excursion on foot—whether it be a leisurely stroll or vigorous hike? The newly redesigned 20th edition of The Connecticut Walk Book by Connecticut Forest and Park Association (CFPA) is now available to inspire and guide you through your summer jaunts.
Every summer, CFPA offers local hikes and other events. Most are free. Here are this season's events:
June 2-3, 2018 (All Day): CT Trails Day – LARGEST National Trails Day in the nation; Celebration of 50th anniversary of the National Trail System, follow on Twitter with #CTTrailsDay FREE
June 3, 2018 (9:00am): 2017 Goodwin Forest Trail Run 10k/30k, $20-33 registration fee
June 12, 2018 (10:00am-12:30pm): June Senior Walk at CFPA, FREE
June 13 & 14, 2018 (10:00am-12:30pm & 12:00pm-2:30pm): Senior Walks at Hampton, FREE
July 10, 2018 (10:00am-12:00pm): July Senior Walk at CFPA, FREE
August 14, 2018 (10:00am-12:00pm): August Senior Walk at CFPA, FREE
September 11, 2018 (10:00am-12:00pm): September Senior Walk at CFPA, FREE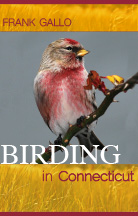 With its release coinciding with National Geographic's #YearOfTheBird,  look to the skies for Birding in Connecticut, by Frank Gallo, will help those of you looking to the skies to capture
Some local birding and #YearoftheBird events to watch out for:
June 3, 2018 (9am-1pm): First Sunday Bird Walk at Greenwich Point Park (Every first Sunday) FREE
June 3, 2018 (10am-11:30am): Connecticut Bird Atlas – Training Workshop, Audubon Center, Southbury, CT, FREE
June 5, 2018 (7:30pm-9pm): "Saving Seabirds" at National Geographic Campus, Gilbert H. Grosvenor Auditorium, 1600 M St NW, Washington, D.C. 20036, $25 admission
June 9-10, 2018: Summer Bird Count; various locations (Hartford, New Haven, Greenwich); Every weekend of June, FREE
June 30, 2018 (11am-1pm): Audubon Greenwich – LGBT – Let's Go Birding Together!, Pride Month birding event, $5 Audubon members, $8 non-members
August 25, 2018 (7:30pm-9pm): Creatures of the Night… Hike! at the New Canaan Nature Center, FREE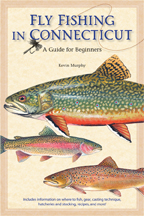 Following the flow of the river, and the trout, fishermen and would-be fishermen might consider picking up a copy of Fly Fishing in Connecticut: A Beginner's Guide by Kevin Murphy.
Why not brush up on your fishing skills at one of these fun events?
May 26-June 15, 2018: 2018 CT Fishing Tournament/Derby; various locations
June 2, 2018 (5am-3:30pm): Bass-A-Palooza, Norwalk, CT (registration for fishers has passed)
June 16, 2018 (12pm-4:30pm): Hooks for Heroes Fishing Tournament, Stamford, CT, $35 admission (registration for fishers has passed)
July 15-24, 2018: Three Belles Outfitters Trifecta Challenge Kayak Tournament, Niantic, CT, $100 registration
August 4-5 & 11-12, 2018: The Federal Bass Federation of Connecticut (CT-TBF) 2-Day Events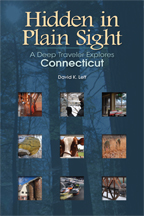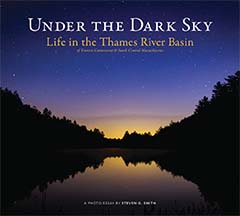 After hiking the trails, fishing, or birdwatching, one can delve into Connecticut's multitude of small towns and rural structures in Hidden In Plain Sight: A Deep Traveler Explores Connecticut by Hartford Courant essayist, David K. Leff and look to the night sky with Under the Dark Sky: Life int he Thames River Basin by Steven G. Smith.