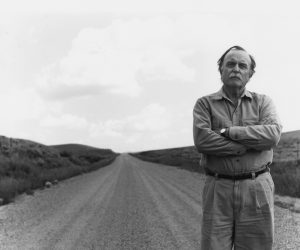 Alvin Lucier – Parshall, Colorado, 1997. Photo: Amanda Lucier.
"A lot of my work is revealing sounds that are already there…"
Composer, educator, and writer Alvin Lucier was interviewed by Maggie Malloy for Second Inversion at the 2019 Big Ears Festival, where his music was performed by Joan La Barbara, the Ever Present Orchestra, and the composer himself.
In the interview, which features a recording of Lucier's most iconic work I Am Sitting in a Room, Lucier discusses not only the music itself but how it is perceived and felt and what separates it from the work of his contemporaries. His work is experimental, dealing with the science of sound, playing with the wavelengths of sound itself and discovering how the physical dimensions it occupies changes its resonances.
Alvin Lucier is John Spencer Camp Professor of Music, Emeritus, at Wesleyan University, where he taught from 1968 to 2011. Recipient of the Lifetime Achievement Award by the Society for Electro-Acoustic Music in the United States, Lucier was the guest composer at the Tectonics Festival in Glasgow and the Ultima Festival in Oslo, gave a portrait concert at the Louvre, Paris, was honored by a three-day festival of his works at the Stedelijk Museum, Amsterdam.
Books by Alvin Lucier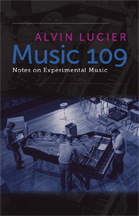 Music 109: Notes on Experimental Music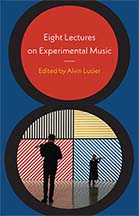 Eight Lectures on Experimental Music
To listen to recordings of his music, visit Alvin Lucier's webpage.