Beginning this fall, David Byrne is bringing his latest tour, American Utopia, to Broadway in a limited engagement, from October 4th to January 19th. Annie-B Parson did the staging and choreography for the show and Alex Timbers, who also collaborated with Byrne and Parson on Here Lies Love, is the production consultant.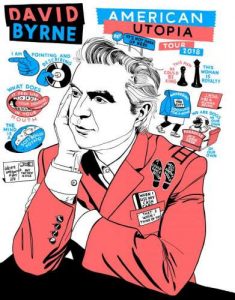 Annie-B Parson, author of Wesleyan's forthcoming book Drawing the Surface of Dance: A Biography in Dance, has had a long working relationship with Talking Heads frontman David Byrne. Parson, a long-time fan of Byrne's, began collaborating with him in 2008. She created choreography for his 2008/2009 Brian Eno world tour and his 2012 world tour with St. Vincent. Her dances are also featured in the 2009 film Ride, Roar, Rise about David Byrne.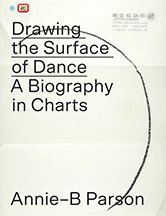 In 2013, Parson and Byrne collaborated on a musical about Filipina First Lady Imelda Marco, Here Lies Love, that played at the Public Theater in New York City. Parson was choreographer for the show, which featured music with lyrics written by Byrne and music created by Byrne and Fatboy Slim. The musical was later performed at the The National Theater in London in 2014 and most recently in 2017 at the Seattle Repertory Theater.
American Utopia has been called "an experience unlike anything else" by Billboard and tickets are currently available here or over the phone at 1-855-801-5876.