To continue the Poetry Month celebration, we would like to highlight two recently released anthologies! These works extend the boundaries of typical poetry pieces and we are pleased to honor them.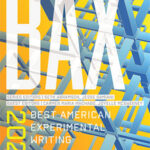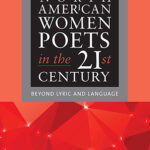 Best American Experimental Writing 2020, guest-edited by Joyelle McSweeney and Carmen Maria Machado, is the sixth edition of the critically acclaimed anthology series compiling an exciting mix of fiction, poetry, non-fiction, and genre-defying work. Featuring a diverse roster of writers and artists culled from both established authors—including Anne Boyer and Alice Notley—as well as new and unexpected voices, like Kamden Hilliard
and Kanika Agrawal, BAX 2020 presents an expansive view of today's experimental and high-energy writing practices. A perfect gift for discerning readers as well as an important classroom tool, Best American Experimental Writing 2020 is a vital addition to the American literary landscape.
SETH ABRAMSON, an assistant professor of Communication Arts and Sciences at the University of New Hampshire, is the author of fourteen books. His most recent works are the New York Times bestsellers Proof of Conspiracy and Proof of Collusion.
JESSE DAMIANI is Deputy Director of Emerging Technology at SNHU and a Forbes contributor. CARMEN MARIA MACHADO is the author of the story collection Her Body and Other Parties and the memoir In The Dream House, both from Graywolf Press.
JOYELLE MCSWEENEY is the author of ten books of poems, fiction, drama and essays, and is the co-founder of the international press, Action Books.
North American Women Poets in the 21st Century: Beyond Lyric and Language is an important new addition to the American Poets in the 21st Century series. Like earlier anthologies, this volume includes generous selections of poetry by some of the best poets of our time as well as illuminating poetics statements and incisive essays on their work. This unique organization makes these books invaluable teaching tools. Broadening the lens through which we look at contemporary poetry, this new volume extends our reading of each poet beyond the constraints of any one aesthetic, school, or movement; this volume pushes readers to see beyond the binary of lyric and language. What unites the varied approaches of these writers, is a commitment to creating new fields, new idioms, new vernaculars, and new forms. Key areas of conflict and concern, among the eleven poets, include genre and the nature of the lyric, connections between gender and aesthetics, and the nature of poetic language. Among the insightful pieces included in this volume are essays by Catherine Cucinella on Marilyn Chin, Meg Tyler on Fanny Howe, Elline Lipkin on Alice Notley, Kamran Javadizadeh on Claudia Rankine, Brian Teare on Martha Ronk, Michael Cross on Leslie Scalapino, Lynn Keller on Cole Swensen, Khadijah Queen on Natasha Trethewey, Lisa Russ Spaar on Jean Valentine, Julie Brown on Cecilia Vicuña, and Richard Greenfield on Rosmarie Waldrop. A companion website will present audio of each poet's work.
LISA SEWELL a professor of creative writing at Villanova University in Pennsylvania. KAZIM ALI is a professor of literature and writing at the University of California, San Diego.
Poets: Marilyn Chin, Fanny Howe, Alice Notley, Claudia Rankine, Martha Ronk, Leslie Scalapino, Cole Swensen, Natasha Trethewey, Jean Valentine, Cecilia Vicuña, Rosmarie Waldrop
Essayists: Catherine Cucinella, Meg Tyler, Elline Lipkin, Kamran Javadizadeh, Brian Teare, Michael Cross, Lynn Keller, Khadijah Queen, Lisa Russ Spaar, Julie Brown, Richard Greenfield