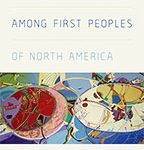 Revisioning Indigenous musicology
"This volume provides an exciting collection of diverse, multigenerational Indigenous and settler perspectives on Indigenous musical modernities. Case studies considering multiple topics and genres are thoughtfully interwoven to provide models for continuing the much-needed work of decolonizing Native North American ethnomusicology."
— Charlotte Frisbie, Professor Emerita of Anthropology, Southern Illinois University, Edwardsville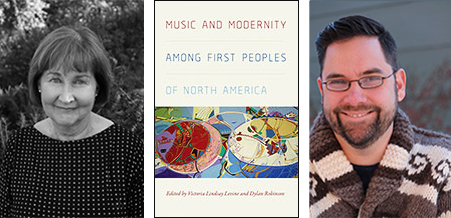 Indigenous and settler scholars from both Canada and the United States explore topics that range from powwow, Native Classical, and hip-hop to television soundtracks and experimental music in Music and Modernity Among First Peoples of North America. Working from the premise that multiple modernities exist for Indigenous peoples, the authors seek to understand contemporary musical expression from Native perspectives and to decolonize the study of Native American/First Nations music.
Contributors: 
Heidi Aklaseaq Senungetuk
Victoria Lindsay Levine
Gordon E. Smith
Anna Hoefnagels
Christina Leza
Elyse Carter Vosen
T. Christopher Aplin
John-Carlos Perea
Byron Dueck
Jessica Bissett Perea
Dawn Avery
Dylan Robinson
Beverley Diamond
Trevor Reed
About the Editors
Victoria Lindsay Levine is professor of music at Colorado College and is the author of Writing American Indian Music, coauthor of Choctaw Music and Dance, and co-editor of This Thing Called Music. Dylan Robinson (Stó:lō) is the Canada Research Chair in Indigenous Arts at Queen's University and is the co-editor of Opera Indigene and Arts of Engagement.
February 5, 2019
360 pp.  6 x 9"
Paper $26.95, 978-0-8195-7863-1
Unjacketed Cloth $85.00, 978-0-8195-7862-4