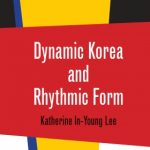 We are pleased to announce that Dynamic Korea and Rhythmic Form, by Katherine In-Young Lee, is the recipient of The Béla Bartók Award for Outstanding Ethnomusicology from ASCAP.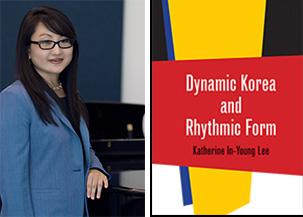 From the judging committee citation:
"Dynamic Korea and Rhythmic Form by Katherine In-Young Lee, published by Wesleyan University Press, received The Béla Bartók Award for Outstanding Ethnomusicology. The book explores how a percussion genre from South Korea (samul nori) became a global music genre. In it, Lee contends that rhythm-based forms serve as a critical site for cross-cultural musical encounters."
About the book:
The South Korean percussion genre, samul nori, is a world phenomenon whose powerful rhythmic form is its key to its international popularity and mobility. Similar to other music genres that have become truly global—hip-hop, Indonesian gamelan, Japanese taiko—samul nori's rhythmic forms are experienced on a somatic level, making the movement between cultures easier. Based on both ethnographic research and close formal analysis, author Katherine In-Young Lee focuses on the kinetic experience of samul nori, drawing on the concept of dynamism to explain how qualities of movement and energy shifts in its rhythmic form appeals to audiences and practitioners worldwide. Lee explores the historical, philosophical, and pedagogical dimensions of the percussive form while breaking with traditional approaches to the study of world music that privilege political, economic, institutional, or ideological analytical frameworks. Lee argues that because samul nori is experienced on a somatic level, the form easily moves beyond national boundaries and provides sites for cross-cultural interaction. Her work provides a study of how a national cultural form goes transnational, based on ethnographic interviews with samul nori ensembles in South Korea, the United States, Switzerland, Mexico, and Japan
Katherine In-Young Lee is assistant professor of ethnomusicology at UCLA and her work has appeared in Journal of Korean Studies, Ethnomusicology, and Journal of Korean Traditional Performing Arts.
Also of interest: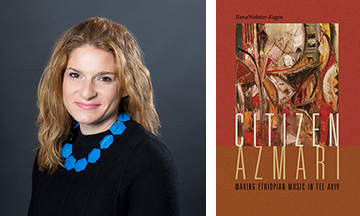 Citizen Azmari: Making Ethiopian Music in Tel Aviv, by Ilana Webster-Kogen, published by the Wesleyan University Press, received the Society for Ethnomusicology's 2019 Publication Prize given by the Special Interest Group of Jewish Music. The books sheds light on Ethiopian-Israeli music, and in it, Webster-Kogen challenges notions of Jewishness, of Israeli-ness, and of global blackness, showing how Ethiopian-Israelis move within all of these groups and create complex webs of belonging through musical performance.