Entertaining and informative letters written from 1984 to 1991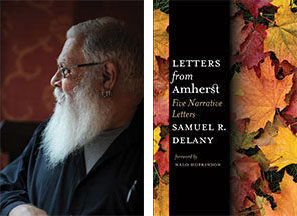 In these personal and pointed letters written between 1984 and 1991, Hugo and Nebula Award-winning writer Samuel Delany comments on literature, art, politics, aging, academia, his family's history in Harlem, and black and white social life in another century. He details a visit from science fiction writer and critic Judith Merrill and reflects on his colleague and former student Octavia E. Butler.
Samuel R. Delany is a science fiction author and a retired professor at Temple University. After winning four Nebula Awards and two Hugo Awards, he was inducted into the Science Fiction Hall of Fame in 2002. Visit samueldelany.com for more author news.
Nalo Hopkinson was born in Jamaica. She is the author of six novels and numerous short stories. She has received the Campbell and Locus Awards, the World Fantasy Award, and the Octavia E. Butler Memorial Award for her contributions to science fiction and fantasy. Currently she teaches creative writing at the University of California at Riverside.
"Letters from Amherst gives readers insight into the personal and professional life and aesthetic assessments of the author, Samuel R. Delany, one of the most important literary figures of our time."—Nisi Shawl, author of the Nebula Award Finalist novel Everfair, and the James Tiptree Jr. Award-winning story collection Filter House
"Letters from Amherst is significant and important…Delany provides unseen glimpses into his important familial lineages, personal friendship and partnership, his assessment of universities and their politics, and a general joy in anything that has to do with intellectual culture." —L.H. Stallings, author of Funk the Erotic: Transaesthetics and Black Sexual Cultures
June 4, 2019
160 pp., 9 x 6″
Paperback, $17.95 9780819578518
Cloth, $45.00 9780819578204