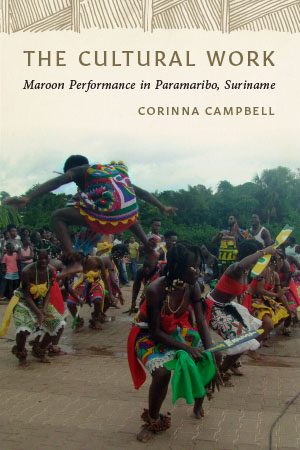 buy from HFS

buy from IndieBound
"Based on in-depth ethnography, this book presents a fresh and theoretically provocative view of some of the most prized, but least documented, African-based music and dance traditions of the Americas—as they exist today rather than in some idealized past."
–Kenneth Bilby, author of True-Born Maroons, and Words of Our Mouth, Meditations of Our Heart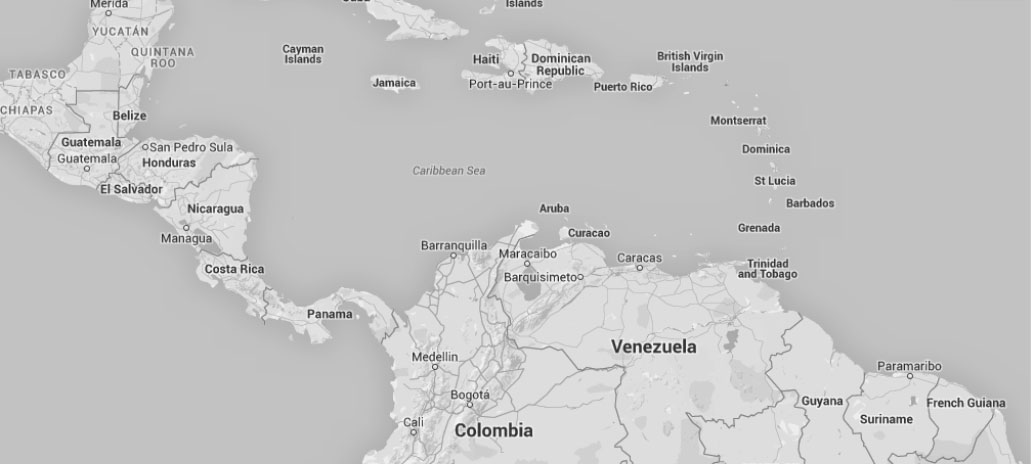 How do people in an intensely multicultural city live alongside one another while maintaining clear boundaries? This question is at the core of Corinna Campbell's fascinating study The Cultural Work: Maroon Performance in Paramaribo, Suriname, which illustrates how the Maroons (descendants of escaped slaves) of Suriname, on the northern coast of South America, have used culture-representational performance to sustain and advocate for their communities within Paramaribo, the capital.
Based on the author's long-term fieldwork, The Cultural Work focuses on three distinct collectives—Kifoko, Saisa, and Fiamba—known locally as "cultural groups" (cultureel groepen), all of which specialize in the music and dance traditions of the Maroons of Suriname and neighboring French Guyana. Weaving together performance analysis, ethnography, and critical theory, Campbell demonstrates the broad spectrum of functions and meanings that culture-representational performance can have, while highlighting competing pressures that feature prominently in the lives of Maroons in Paramaribo. She suggests that ambivalence—fundamental to the folkloric enterprise and magnified here by the urban Maroons' social circumstances—enhances possibilities for social criticism for performers and audiences alike.
A vital contribution to scholarship that seeks to broaden our knowledge of the cultural map of the African diaspora in South America, Latin America, and the Caribbean, this interdisciplinary book will be a valuable resource for scholars and students of ethnomusicology, dance studies, performance studies, and anthropology.
CORINNA CAMPBELL received her PhD from Harvard University in 2012 and is assistant professor of music at Williams College. Her work focuses primarily on traditional genres of music and dance throughout the African Diaspora, with particular interest in Suriname and Ghana. Her research has been funded by Fulbright Program, Harvard University's David Rockefeller Center for Latin American Studies, and the Andrew W. Mellon Foundation.