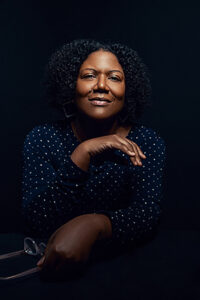 On May 8, we are celebrating Phillis Wheatley's birthday. Phillis Wheatley was an African American poet who published books of poetry after being enslaved in America.
The Age of Phillis by Honorée Fanonne Jeffers is a book of poetry which imagines the life of Wheatley. Jeffers is a poet who examines a variety of topics in her work.
Karla Strand of Ms. magazine praises her work: "With her latest volume, award-winning poet Jeffers presents an arresting and meticulously researched collection of poems imagining the life of remarkable life and revolutionary work of Phillis Wheatley."
The Age of Phillis is published by Wesleyan University Press and is available here.