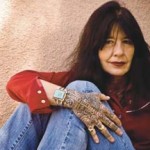 For Immediate Release—June 19, 2019
Joy Harjo, published by W.W. Norton and Wesleyan University Press, represented by Blue Flower Arts, has been named Poet Laureate of the United States. Harjo is a member of the Muscogee Creek Nation. She is the first Native American to serve as US Poet Laureate.
Read the full press release from the United States Library of Congress here.
Harjo's American Book Award-winning In Mad Love and War was published by Wesleyan in 1990. Other books include the pedagogical work Soul Talk, Song Language: In Conversation with Joy Harjo, edited by Tanaya Winder; and theater work Wings of Night Sky, Wings of Morning Light: A Play by Joy Harjo and a Circle of Responses, with contributing editor Priscilla Page.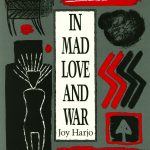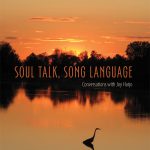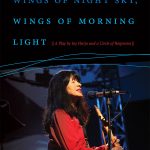 "Joy Harjo has championed the art of poetry—'soul talk' as she calls it—for over four decades. To her, poems are 'carriers of dreams, knowledge and wisdom,' and through them she tells an American story of tradition and loss, reckoning and myth-making. Her work powerfully connects us to the earth and the spiritual world with direct, inventive lyricism that helps us reimagine who we are."
—Carla Hayden, Librarian of Congress
Contact:
Stephanie Elliott Prieto
EMAIL: selliott@wesleyan.edu
PHONE: 860-685-7723