At Wesleyan we are always celebrating poetry. This poetry month we take time to reflect on some of the books that have come out over the past year. This has been a difficult, unusual year. It has been an awkward year for many who have published new books; a year full of doubts and unexpected challenges. Today we're thinking about three poetry collections that deserve some special attention.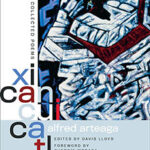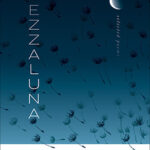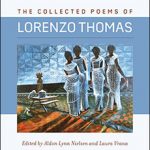 Xicancuicatl: Collected Poems of Alfred Arteaga collects the poetry of a leading avant-garde Chicano poet: Alfred Arteaga (1950–2008), whom French philosopher Gilles Deleuze regarded as "among those rare poets who are able to raise or shape a new language within their language." In his five published collections, Arteaga made crucial breakthroughs in the language of poetry, basing his linguistic experiments on the multilingual Xicanx culture of the US Southwest. His formal resources and finely tuned ear for sound patterns and language play remain astonishing. His poetical work, presented as a whole here for the first time, pursues a steadily unfolding project that draws on the vast tradition of Xicanx writing—from the eighteenth-century poet and nun Sor Juana de la Cruz to his contemporaries in the Chicano Renaissance. Arteaga's poetry is a sustained, exemplary unfolding of Xicanx poetics out of the historical situation of radical border- and language-crossing. Arteaga's work remains virtually the only work of this rhetorical orientation and theoretical sophistication carried out in the field. His poetry speaks more than ever to a moment in which border-crossing, cultural diversity, language-mixing and a multi-cultural vision of America are critical issues. You can listen to the late poet reading from his work here. 
ALFRED ARTEAGA (1950–2008) is a renowned Chicanx poet and scholar whose work stretches across cultural and linguistic barriers. He was professor in the Department of Ethnic Studies at the University of California, Berkeley. DAVID LLOYD is a professor of English at the University of California, Riverside, and author of several books on postcolonial and cultural theory, literature, poetry and poetics. CHERRÍE MORAGA is a Chicana writer, feminist activist, poet, essayist, and playwright. She is part of the faculty at the University of California, Santa Barbara in the Department of English.
Mezzaluna: Selected Poems gathers work from Michele Leggott's nine books of poetry. As reviewer David Eggleton writes: "Leggott shows us that the ordinary is full of marvels … which, stitched, flow together into sequences and episodes that in turn form an ongoing serial, or bricolage: a single poem, then, rejecting exactness, literalism, naturalism in favor of resonance, currents, patterns of ebb and flow." In complex lyrics, sampling thought and song, voice and vision, Leggott creates lush textured soundscapes. Her poetry covers a wide range of topics rich in details of her New Zealand life, full of history and family, lights and mirrors, the real and the surreal. She focuses on appearance and disappearance as modes of memory, familial until we lose sight of that horizon line and must settle instead for a series of intersecting arcs. Leggott writes with tenderness and courage about the paradoxes of losing her sight and remaking the world in words.
MICHELE LEGGOTT was the inaugural New Zealand Poet Laureate 2007-2009 and received the Prime Minister's Award for Literary Achievement in Poetry in 2013.
The Collected Poems of Lorenzo Thomas is the first volume to encompass Thomas' entire writing life. His poetry synthesizes New York School and Black Arts aesthetics, heavily influenced by blues and jazz. In a career that spanned decades, Thomas constantly experimented with form and subject, while still writing poetry deeply rooted in the traditions of African American aesthetics. Whether drawing from his experiences during the war in Vietnam, exploring his life in the urban north and the southwest, or parodying his beloved Negritude ancestors, Thomas was a lyric innovator.
LORENZO THOMAS (1944−2005) was the youngest member of the Society of Umbra, predecessor of the Black Arts Movement. He was a critic and poet, who published many volumes of scholarship as well as numerous essays, including several histories of the Umbra group, ALDON LYNN NIELSEN is the author of Integral Music: Languages of African American Innovation. He is the George and Barbara Kelly professor of American literature at Penn State University. LAURA VRANA is assistant professor of English specializing in African American literature and poetry at the University of South Alabama.