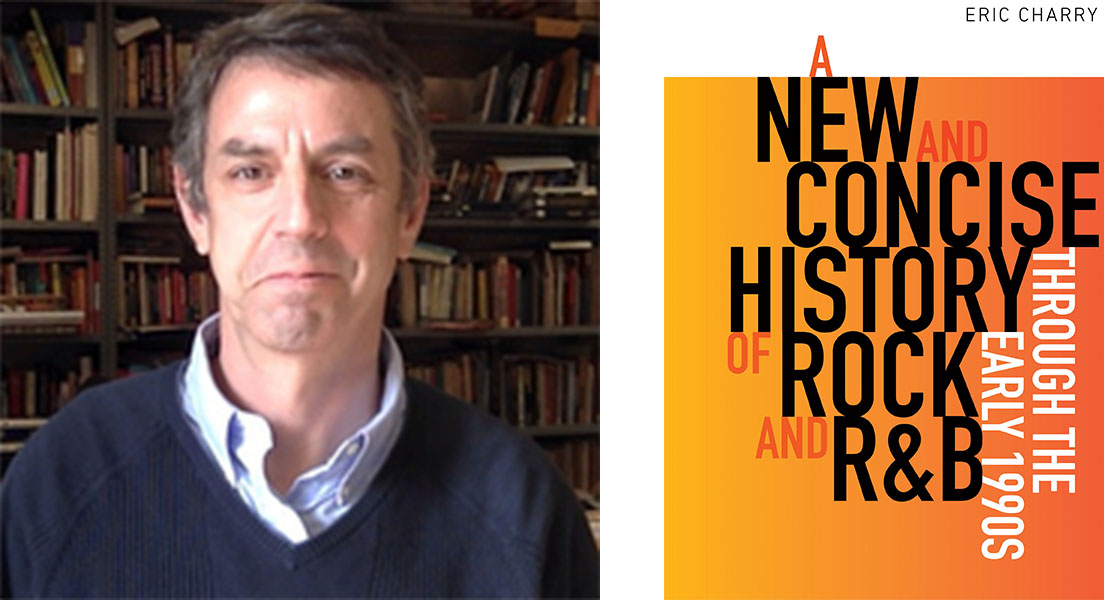 "This is an immensely useable book, smartly concise. It offers a bird's eye view that also reveals the divergences, gray areas, and overlaps so critical to understanding the history of rock. " —Benjamin Harbert, associate professor of music, Georgetown University
Ethnomusicologist Eric Charry's innovative and road-tested textbook is an introduction to Rock and R&B suitable for general education courses in music and also accessible for general readers interested in a novel approach to understanding of these genres. The book is organized around a series of timelines, tables, and figures created by the author, and provides fresh perspectives that bring readers into the heart of the social and cultural import of the music.
Charry lays out key theoretical issues, covers the technical foundations of the music industry, and provides a capsule history of who did what when, with particular emphasis on the rapid emergence of distinct genres in the music industry. The book's figures distill the history and provide new insight into understanding trends in music. Over 1000 artists, albums, and songs are included here, such as Muddy Waters, Elvis Presley, Bob Dylan, Aretha Franklin, The Velvet Underground, Janis Joplin, Jimi Hendrix, Stevie Wonder, Prince, Madonna, Talking Heads, and Public Enemy. A New and Concise History of Rock and R&B provides a foundation for understanding how music, the music industry, and American culture intersect.
ERIC CHARRY is a professor of music at Wesleyan University. His other books include Mande Music and Hip Hop Africa.