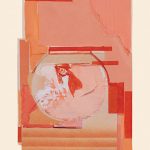 "Xu's lyricism and near-painterly control of the line are breathtaking. The Past shows us how the natural world tells of a shared history and language long after the traumas of revolution and immigration. These poems push outward at all of the seams."—Wendy S. Walters, author of Multiply/Divide: On the American Real and Surreal
"Wendy Xu's The Past embodies what James Baldwin said about poets, that they must excavate and recreate history. In her brilliant confrontations with the past, Xu is cultivating, caring for, and ultimately transforming the consciousness and the subconscious ground of poetry's faithful yet fearless engagement with history, out of which descendant generations will approach and appraise, by the profound permission of her example, their own cultural and familial histories, and therefore all of our futures."—Brandon Shimoda, author of The Grave on the Wall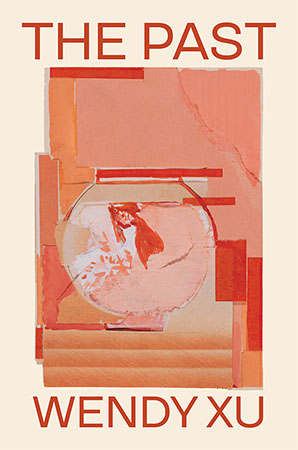 The poems in Wendy Xu's third collection, The Past, fantasize uneasily about becoming a palatable lyric record of their namesake, while ultimately working to disrupt this Westernized desire. Who is "the past" for, after all, and what does it allow? Both sorrow and joy are found in these poems, knit into the silences and slippery untrustworthinesses of the English language.
Born in Shandong, China, in 1987, Wendy Xu immigrated to the United States in 1989, three days ahead of the events of Tian'anmen Square on June 4th—the poems of The Past partly concern the emotional reverberations of this annual double-anniversary, the place at which "the past" forked, over thirty years ago, putting the author on a path to the United States. The Past probes the multi-generational binds of family, displacement, the illness and passing of the author's uncle and maternal grandfather in 2018, and immigration as an ongoing psychic experience without end. Moving spontaneously between lyric, fragment, prose, and subversions in "traditional" Chinese forms, the book culminates in a centerpiece series of "Tian'anmen Square sonnets" (and their subsequent erasures), an original form built from iterations of 6 and 4 in order to evade algorithmic censorship of references to June 4, 1989. Using form as inquiry, The Past conjures up the irrepressible past and ultimately imagines a new kind of poem: at once code and confession.
LOOKING AT MY FATHER
It's the inside which
comes out, as I contemplate
him there half
in sunlight, weeding diligently
a Midwestern lawn.
On my persons, I have
only notes
and a drying pen,
the memory
of onion blossoms
scenting
in a window.
Reflection is my native
medium. I am never
arriving, only speaking
briefly on material
conditions between myself
and others. My country
inoculates
me lovingly, over time.
My country grasps me
like desire.
I will show you
my credentials, which is
to say my vivid description
if you ask.
Here we are, my father
and I, never hostile,
a small offering: pointless
cut flowers appear
on the kitchen table
when one
finally arrives
into disposable income.
Still possible.
Am I living? Do I
accept revision
as my godhead
and savior? I do
and I am, in the name
of my Chinese father now
dragging the tools
back inside, brow
shining but always
a grin, faithless
except to protect whatever
I still have time
to become,
Amen.
WENDY XU (Brooklyn, NY) is the author of Phrasis, named one of the 10 Best Poetry Books of 2017 by the New York Times Book Review. She teaches writing at the New School, and serves as poetry editor for the arts magazine Hyperallergic.