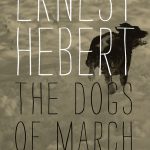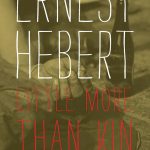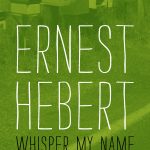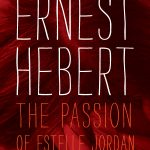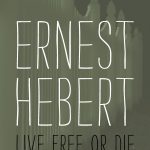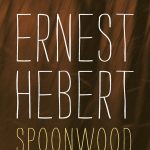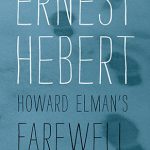 Wesleyan is pleased to announce we are releasing new editions of Ernest Hebert's collection of novels known as the Darby Chronicles. The Chronicles include seven books that cover 35 years in the life of a small New England town as seen through the eyes of three families—the Elmans, the Salmons, and the Jordans—each representing a distinct social class. It all starts with The Dogs of March, cited for literary excellence in a first novel in 1980 by the Earnest Hemingway Foundation (now the PEN / Faulkner Foundation).
"For more than a decade Ernest Hebert has been shaping with relatively scant fanfare one of the most interesting accomplishments of contemporary American fiction —a seven-volume cycle about Darby, a southern New Hampshire hill town, into which the texture of class is as skillfully woven as it is in Faulkner's Yoknapatawpha County." –Boston Globe
The Dogs of March ($24.95 Paperback, 8-1/2 x 5-1/2", 9780819579980; $19.99 Ebook, 9780819580566)
The Dogs of March was first published by Viking Press in 1979, when Herbert was working as a journalist for several publications, including The Keene Sentinel Newspaper and The Boston Globe. It follows the life and times of Howard Elman, a man whose internal landscape is as disordered as his front yard, where New Hampshire birches and maples mingle with a bullet-riddled washer, abandoned bathroom fixtures, and several junk cars. Howard—a man who is both tough and tender—often finds himself battling the encroaching change that symbolizes the class conflict between gritty Granite Staters and those who are moving in from away, with their fancy "college degrees and big bank accounts." Like the winter-weakened deer threatened by the dogs of March—the normally docile house pets whos instincts areouse them to chase and kill for sport—Howard, too, is sorely beset.
"The book rises or falls on the strength of Howard Elman, and this man could hold up a house. By turns tormented, funny, poignant and appalling, he lodges in the memory—and successfully launches the career of Ernest Hebert." —New York Times Book Review
A Little More than Kin ($24.95Paperback, 8-1/2 x 5-1/2", 9780819580009; $19.99 Ebook, 9780819580573)
A Little More than Kin is action-packed follow up to The Dogs of March. It explores the human psyche at its most perverse, following Ollie Jordan, a man with no education, no mentors, and a serious Freudian hang-up. A family history of poverty, stubborn pride, and adherence to a culture of "succor and ascendancy" have robbed Ollie and his family of opportunity and hope. When Ollie is evicted from his shack, he breaks his drinking rules and heads out into the wilderness with his disabled son, Willow, literally chained to him. Father and son are doomed, and Hebert gives his rural underclass protagonist the depths of a tragic hero.
"A lively, absorbing, dourly funny, ultimately moving novel."  —Atlantic Monthly
Whisper My Name ($24.95Paperback, 8-1/2 x 5-1/2", 9780819579997 ; $19.99 Ebook, 9780819580580)
The institution of Town Meeting, the beauty of the forested landscape, and the enduring qualities of the architecture are considered important elements to the identities of those residing in New England towns. This premise is put on trial—and to a vote—in Whisper My Name, the third novel in Hebert's Darby Chronicles. The story unfolds as seen through the eyes of three men: the reporter Roland LaChance, the farmer Avalon Hillary, and the founder of a land trust—Raphael "Reggie" Salmon. Magnus Mall, a national corporation, wants to buy the Hillary farm and transform the property into a mall to serve western New Hampshire and eastern Vermont. The aging Hillary is torn between the traditions of his family and "the thought of the money." LaChance is not only chasing down leads in his reportage on the mall—he's chasing down the story behind his own origins. Along the way he falls in love with Sheila "Soapy" Rayno, an aphasic girl whose origins are equally mysterious. As usual, the Jordan clan plays a pivotal role in this rousing tale of greed, power, and lust.
"A splendidly imagined cycle." —New York Times Book Review
The Passion of Estelle Jordan ($24.95 Paperback, 8-1/2 x 5-1/2", 9780819580023 ; $19.99 Ebook, 9780819580597)
A major character in earlier Darby novels, Estelle takes center stage in The Passion of Estelle Jordan. Presently she is sliding into late middle age, drawn to two lovers who could not be more different: the widowed farmer Avalon Hillary and a mysterious young punk Estelle calls Trans Am in honor of the car he drives. The Passion of Estelle Jordan, like that of Christ, is rife with sin, suffering, sacrifice, and perhaps redemption.
"Masterfully, hauntingly done from beginning to end." —Washington Post Book World
Live Free or Die ($24.95 Paperback, 8-1/2 x 5-1/2", 9780819580030; $19.99 Ebook, 9780819580603)
The struggle between the rural working class and the upper crust of Darby intensifies in Live Free or Die, considered the turning-point novel of the Darby Chronicles. Freddy Elman, son of the town trash collector, and Lilith Salmon, daughter of a prestigious family, embark on an ill-fated love affair. The young lovers' attempt to bridge the chasm that divides their class-alienated families inevitably collapses. Seeing Darby through new eyes, Freddy comes to realize that "the kind of people who hunkered down among these tree-infested, rock-strewn hills" are "dying out, replaced by people with money, education, culture, people 'wise in the ways of the world.'" Named a "Notable Book of the Year" by The New York Times Book Review.
"[A] vigorous saga . . . One is reminded of William Faulkner's Yoknapatawpha County or Robertson Davies' Deptford." —New York Times Book Review
Spoonwood ($24.95 Paperback, 8-1/2 x 5-1/2", 9780819580047; $19.99 Ebook, 9780819580610)
Spoonwood, the sixth book of the Darby Chronicles, finds Freddie Elman consumed by grief and anger and struggling with alcoholism. He is ill-prepared to father his newborn, Birch, with his wife Lilith. But as both his family and Lilith's begin to maneuver for custody of the child, Freddie embarks on a course of action that satisfies none of them. Hebert masterfully conveys the natural and social landscape of contemporary rural New England. Grounded in complex, fully realized characters, Spoonwood offers Hebert's most optimistic vision yet of acceptance and accommodation across class lines.
"The American dream goes belly-up in this brilliant, sensitive, and funny account of what it's like to be a disposable New England mill worker in the post-industrial economy." —Mother Jones
Howard Elman's Farewell ($24.95 Paperback, 8-1/2 x 5-1/2", 9780819580016 ; $19.99 Ebook, 97808195806207)
Part Falstaff, part King Lear, but all American, Howard Elman was a fifty-something workingman when he burst onto the literary scene in The Dogs of March, the first novel of the Darby Chronicles. In the seventh installment, Howard Elman's Farewell, the Darby constable is an eighty-something widower who wants to do "a great thing" before he motors off into the sunset. A coming of (old) age story that becomes a murder mystery, expands into family saga, and in the end might just follow Howard Elman into the spirit world.
"Hebert's American saga, with its colorful characters and intriguing word play, is an enduring accomplishment." —Publishers Weekly
ERNEST HEBERT resides in a pleasant town outside Keene, teaches English at Dartmouth College, and spends a good deal of time in the imaginary Darby, all three situated in New Hampshire. For more about author Ernest Hebert and the Darby Chronicles, go to erniehebert.com.