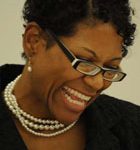 Wesleyan University Press is pleased to announce we have secured the world rights to The Age of Phillis, a new volume of poetry by Honorée Fanonne Jeffers, who is represented by Sarah Burnes at The Gernert Company.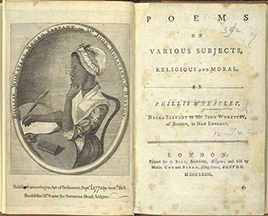 The Age of Phillis is the result of over a decade of research and contemplation by Jeffers. She draws on historical sources to take readers into the world of Phillis Wheatley, the first black American woman to publish a book. Wheatley published a volume of poetry entitled Poems of Various Subjects, Religion, and Morals on September 1, 1773. Jeffers imagines Wheatley's thoughts as she navigates life as an intellectual, as an enslaved person, as an observant poet, and as a woman of African descent—eventually a freed woman, and wife, whose life would be cut short by poverty and illness.
Wesleyan plans for for a Spring 2020 publication date.
About the Author
Honorée Fanonne Jeffers is the author of four previous books of poetry including The Glory Gets, published by Wesleyan University Press in May 2015. Her other books are: The Gospel of Barbecue (Kent State, 2000)—selected by Lucille Clifton for the Wick Poetry Prize and a finalist for the Paterson Poetry Prize, Outlandish Blues (Wesleyan, 2003), and Red Clay Suite (Southern Illinois, 2007).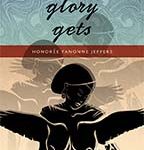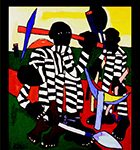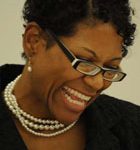 Her poetry has appeared in American Poetry Review, African American Review, Callaloo, The Kenyon Review, Iowa Review, Massachusetts Review, Obsidian III, Ploughshares, Prairie Schooner, and has been anthologized in Angles of Ascent: A Norton Anthology of Contemporary African American Poetry (2011) and Black Nature: Four Centuries of African American Nature Poetry (Georgia, 2009). Her critical writing has appeared in The Kenyon Review and Virginia Quarterly Review. Jeffers has received numerous awards and honors, including a Witter Bynner Fellowship through the Library of Congress, a fellowship from the National Endowment for the Arts, the Julia Peterkin Award for Poetry, the Harper Lee Award for Literary Distinction, a lifetime achievement honor, and an award from the Rona Jaffe Foundation for Women Writers. For her research on Phillis Wheatley, Jeffers was elected into the American Antiquarian Society, a learned organization for the study of early American history and culture, to which fourteen US presidents have elected. She is a professor of English at the University of Oklahoma.
# # #