This April marks the 20th anniversary of National Poetry Month, which was inaugurated by the Academy of American Poets in 1996. Each year, publishers, booksellers, educators and literary organizations use April to support poetry; whether you're undertaking the National Poetry Writing Month challenge, teaching poetry in your classroom, or making efforts to read more poetry year-round. To commemorate this ever-evolving, vital genre, we asked some of your favorite Wesleyan University Press authors to share their favorite poems.
Evie Shockley, author of the new black, kicks this series off with one of her personal favorites:  "Poem about My Rights" by June Jordan.
June Jordan, "Poem About My Rights" from Directed By Desire: The Collected Poems of June Jordan (Port Townsend, WA: Copper Canyon Press, 2005). Copyright © 2005 by The June M. Jordan Literary Trust. The June M. Jordan Literary Trust, www.junejordan.com.

Poem About My Rights
Even tonight and I need to take a walk and clear
my head about this poem about why I can't
go out without changing my clothes my shoes
my body posture my gender identity my age
my status as a woman alone in the evening/
alone on the streets/alone not being the point/
the point being that I can't do what I want
to do with my own body because I am the wrong
sex the wrong age the wrong skin and
suppose it was not here in the city but down on the beach/
or far into the woods and I wanted to go
there by myself thinking about God/or thinking
about children or thinking about the world/all of it
disclosed by the stars and the silence:
I could not go and I could not think and I could not
stay there
alone
as I need to be
alone because I can't do what I want to do with my own
body and
who in the hell set things up
like this
and in France they say if the guy penetrates
but does not ejaculate then he did not rape me
and if after stabbing him if after screams if
after begging the bastard and if even after smashing
a hammer to his head if even after that if he
and his buddies fuck me after that
then I consented and there was
no rape because finally you understand finally
they fucked me over because I was wrong I was
wrong again to be me being me where I was/wrong
to be who I am
which is exactly like South Africa
penetrating into Namibia penetrating into
Angola and does that mean I mean how do you know if
Pretoria ejaculates what will the evidence look like the
proof of the monster jackboot ejaculation on Blackland
and if
after Namibia and if after Angola and if after Zimbabwe
and if after all of my kinsmen and women resist even to
self-immolation of the villages and if after that
we lose nevertheless what will the big boys say will they
claim my consent:
Do You Follow Me: We are the wrong people of
the wrong skin on the wrong continent and what
in the hell is everybody being reasonable about
and according to the Times this week
back in 1966 the C.I.A. decided that they had this problem
and the problem was a man named Nkrumah so they
killed him and before that it was Patrice Lumumba
and before that it was my father on the campus
of my Ivy League school and my father afraid
to walk into the cafeteria because he said he
was wrong the wrong age the wrong skin the wrong
gender identity and he was paying my tuition and
before that
it was my father saying I was wrong saying that
I should have been a boy because he wanted one/a
boy and that I should have been lighter skinned and
that I should have had straighter hair and that
I should not be so boy crazy but instead I should
just be one/a boy and before that
it was my mother pleading plastic surgery for
my nose and braces for my teeth and telling me
to let the books loose to let them loose in other
words
I am very familiar with the problems of the C.I.A.
and the problems of South Africa and the problems
of Exxon Corporation and the problems of white
America in general and the problems of the teachers
and the preachers and the F.B.I. and the social
workers and my particular Mom and Dad/I am very
familiar with the problems because the problems
turn out to be
me
I am the history of rape
I am the history of the rejection of who I am
I am the history of the terrorized incarceration of
myself
I am the history of battery assault and limitless
armies against whatever I want to do with my mind
and my body and my soul and
whether it's about walking out at night
or whether it's about the love that I feel or
whether it's about the sanctity of my vagina or
the sanctity of my national boundaries
or the sanctity of my leaders or the sanctity
of each and every desire
that I know from my personal and idiosyncratic
and indisputably single and singular heart
I have been raped
be-
cause I have been wrong the wrong sex the wrong age
the wrong skin the wrong nose the wrong hair the
wrong need the wrong dream the wrong geographic
the wrong sartorial I
I have been the meaning of rape
I have been the problem everyone seeks to
eliminate by forced
penetration with or without the evidence of slime and/
but let this be unmistakable this poem
is not consent I do not consent
to my mother to my father to the teachers to
the F.B.I. to South Africa to Bedford-Stuy
to Park Avenue to American Airlines to the hardon
idlers on the corners to the sneaky creeps in
cars
I am not wrong: Wrong is not my name
My name is my own my own my own
and I can't tell you who the hell set things up like this
but I can tell you that from now on my resistance
my simple and daily and nightly self-determination
may very well cost you your life
---
Upon being invited to share a favorite poem this month, of my many, many favorites, I chose June Jordan's "Poem About My Rights."  Jordan is on my mind right now, because I will be participating soon in a symposium celebrating her legacies (which will already have occurred—at the University of Massachusetts Amherst—by time you are reading this). Her capacity for clear analysis, truth-telling, and unforgettable phrasing ("Wrong is not my name") is one legacy of Jordan's that I admire immensely and that is on display in this poem. Also on my mind right now, because of important conversations happening in the poetry community these past few weeks, is the difficulty of navigating this world as a woman—particularly as a woman of color—when Business-As-Usual is structured without our needs, aspirations, or desires (in other words, our humanity) in mind.  We humans are long overdue for a new normal around issues of gender and sexuality, and Jordan's poem—with its urgency, its incantatory repetition, its rule-breaking language, its potent analogies, its traces of the nature poem it might have been, and its insistence on being the poem it of necessity must be—makes the case for change impassionately.
–Evie Shockley
---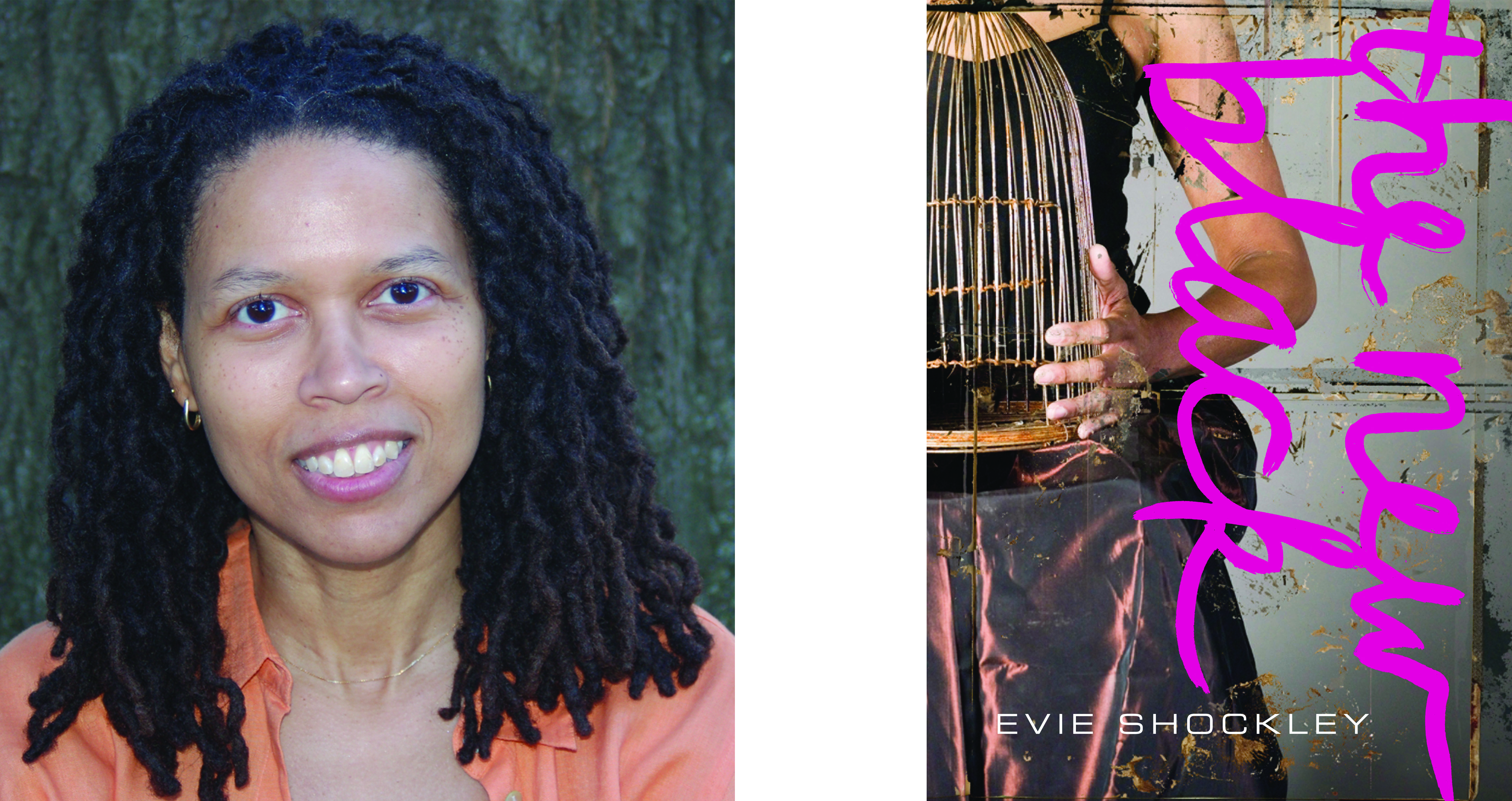 Evie Shockley is an associate professor of English at Rutgers University and the author of the new black, a half-red sea, the chapbook The Gorgon Goddess, and Renegade Poetics: Black Aesthetics and Formal Innovation in African American Poetry.
Be sure to check out our new poetry!

Common Sense (Ted Greenwald)
Age of Reasons: Uncollected Poems 1969–1982 (Ted Greenwald)
Azure: Poems and Selections from the "Livre" (Stéphane Mallarmé)
Fauxhawk (Ben Doller)
Scarecrow (Robert Fernandez)
The Book of Landings (Mark McMorris)
A Sulfur Anthology (edited by Clayton Eshleman)