Michael Eigen's post to the APA/Psychoanalysis listserv
Shared here is Michael Eigen's recent post to the American Psychological Association's Psychoanalysis listserv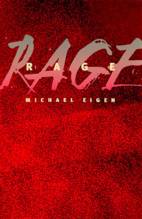 The need to redress injury, get even.
The young man experienced severe humiliation in his life and compensated with a show of gun strength.
About eighteen years ago I noted this subcurrent of mood and what seemed like increasing violent outbursts in pockets of the country near and far and internationally. A kind of semi-contained but explosive violent rage epidemic linked with feeling humiliated, dis-respected or otherwise unjustly treated. I wrote about this impinging current in a book Rage, which was already going to press when 9/11 happened. I managed to put a few lines in about 9/11 in the proofs. The synchronicity of writing on rage and this local explosion was chilling. One of the themes in Rage was the amount of harm a sense of being "right" has claimed in human history.
Rage was part of a Wesleyan trilogy in which I traced destructive and creative currents in Ecstasy and Lust as well. The trilogy was personal, free-associative, and true to life curents in my (and many others) experience. One of the side benefits of Rage was its use by ragers to help take the edge off inner pressures, opening a wider network of experience.
Pockets of violent rage continue, often allied with planning and calculation, and sometimes momentary outbursts.
So much more to learn and share about our destructive tendencies—although portions of humanity have been working with it for millennia. A "control" psychology can be useful but not enough. Networks of psychical possibility create more generative contexts.
---
Michael Eigen is a psychologist and psychoanalyst. He is Associate Clinical Professor of Psychology in the Postdoctoral Program in Psychotherapy and Psychoanalysis at New York University, and a Senior Member of the Nationals Psychological Association for Psychoanalysis. He is the author of a number of books, including Rage (Wesleyan, 2002), Ecstasy (2001), Lust (2006), The Sensitive Self (2004), and Emotional Storm (2005).