We celebrate the Governor Ella Grasso's 100th one hundredth birthday, May 10, 2019.
A ceremony marking the late Connecticut governor's 100th birthday will be held at 11 a.m. Friday in the Old Judiciary Committee Room at the Connecticut State Capitol.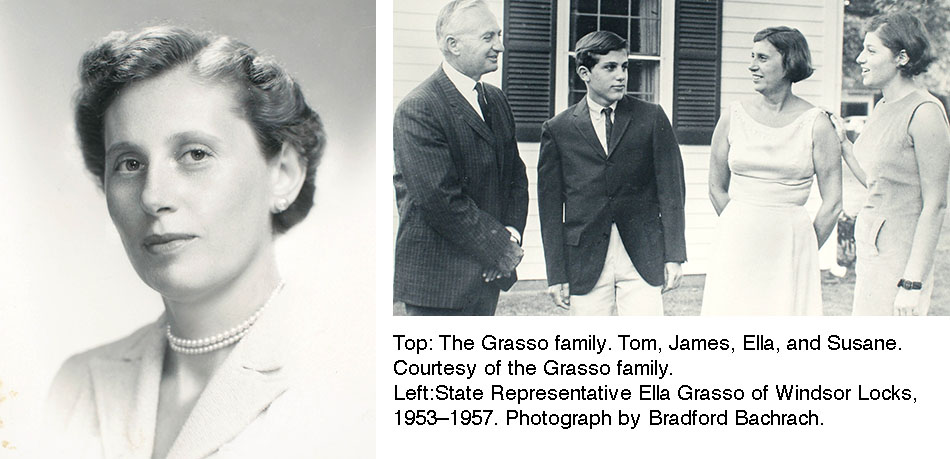 From the introduction of Ella Grasso: Connecticut's Pioneering Governor, by Jon E. Purmont
Her life reflects much that is good about America. Like so many other Americans, Ella Tambussi Grasso was a child of immigrants who lived frugally and who achieved a better life for themselves and their daughter in this country. As a first generation Italian–American her remarkable ascent to political distinction represents the emergence of the first woman of that ethnic background elected Governor in the history of the United States.
She was encouraged by her parents, particularly her mother, to pursue her academic endeavors, first at Saint Mary's School in Windsor Locks, Connecticut, then the Chaffee School in Windsor, Connecticut, and eventually Mount Holyoke College, in South Hadley, Massachusetts. Fortunately, Ella was endowed with superb intelligence and driving ambition, which enabled her to excel at her studies and eventually in public life.
This notable American woman's story is an unusual one not characterized by the usual uphill struggle most women endured to gain a place at the table of political power. Rather, Ella Grasso reached the pinnacle of political success by the sheer force of her will, by disciplined work habits and determined ambition. Also, her close working relationship with John M. Bailey, Connecticut's powerful Democratic leader, combined with the extensive network of women achievers in her life who served as significant role models, impacted her determination and drive to pursue a public career.
Blessed with considerable political talents and writing skills, she also possessed a keen understanding of people, combined with an intellectual brilliance that was matched by an uncanny ability to articulate and communicate opinions and views on issues with consummate adroitness. Unquestionably a great deal of luck, staying power, and endurance helped her rise steadily in that bastion of male dominance—the world of politics.
Check out the schedule of events celebrating "Ella Grasso 100th"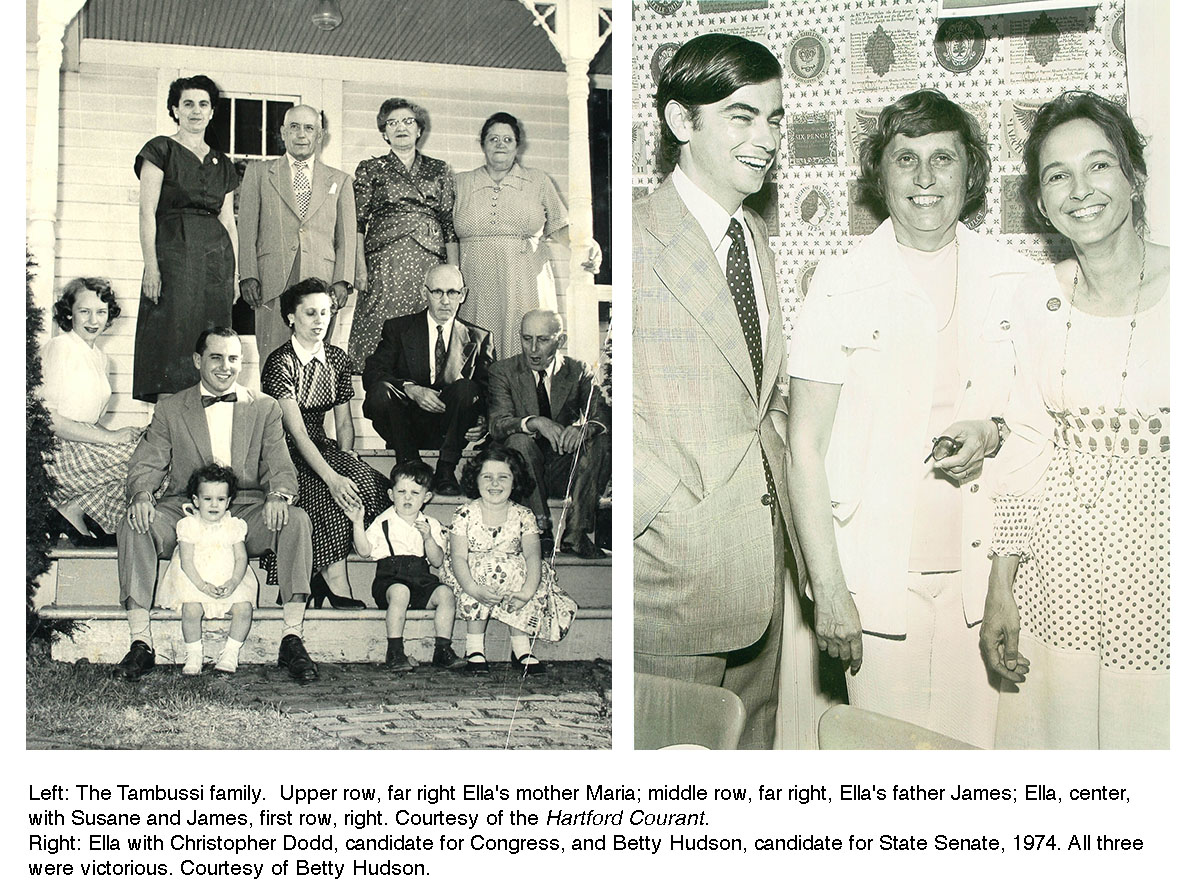 Images from Ella Grasso: Connecticut's Pioneering Governor, by Jon E. Purmont
Check out the book!